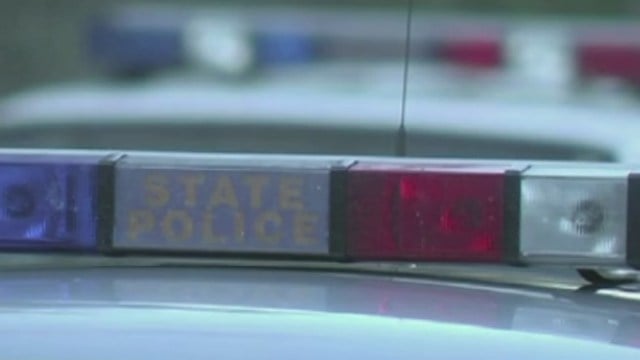 (WFSB file photo)
ENFIELD, CT (WFSB) -
A police pursuit that started in Massachusetts ended in a crash in Connecticut on Thursday morning.
Connecticut State Police said the incident started following a report of shots fired in the area of Pine Street in Springfield, MA. Following the shots fired, officers, who were in the area of Union Street, spotted a car involved speeding by them.
Other officers working construction detail in the downtown area of I-91 pursued the vehicle, but police said the car was going extremely fast and the investigators could not keep up.
The vehicle continued into Connecticut on I-91 and crashed into a guardrail on the southbound side of Interstate 91 near exit 49 in Enfield .
Police said the suspect driving the vehicle suffered "serious injuries" and was under arrest at a nearby hospital. Police said the suspect was in critical condition.
Inside the vehicle, cocaine and other drugs were located by police.
Two lanes were closed on the southbound side of Interstate 91 near exit 49 for a period of time.
The Investigation into the crash was "ongoing," according to police.
Copyright 2017 WFSB (Meredith Corporation). All rights reserved.