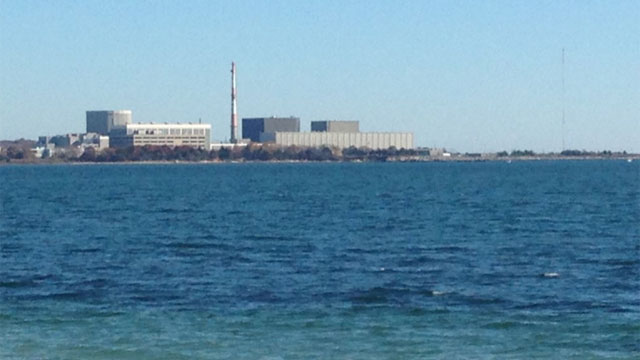 some Connecticut lawmakers want to reduce any risk the Millstone Power Station will close by allowing it to sell power directly to the state. (WFSB file photo)
HARTFORD, CT (AP) -
As low energy prices put strains on operators of U.S. nuclear plants, some Connecticut lawmakers want to reduce any risk the Millstone Power Station will close by allowing it to sell power directly to the state.
The owners of Connecticut's only nuclear power plant have described their vulnerability to trends affecting the industry nationwide in meetings with legislators; they have expressed interest in bidding for state contracts.
State Rep. Lonnie Reed, a Branford Democrat on the Energy and Technology Committee, said it is important to try to prevent the possible closing of a plant that provides more than half of the electricity used in Connecticut. She said the legislation expected to be introduced this session will be a "pre-emptive strike to deal with the realities of the energy economics."
Copyright 2017 The Associated Press. All rights reserved. This material may not be published, broadcast, rewritten or redistributed.