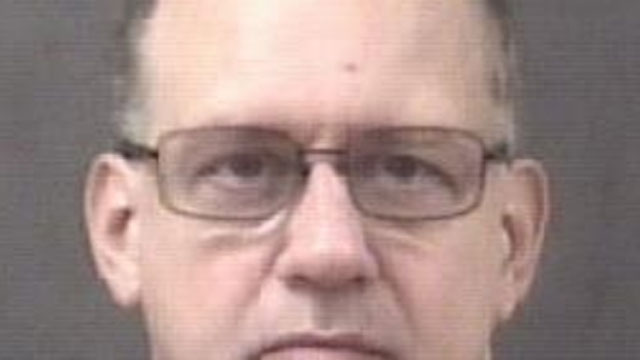 Douglas Mehan was charged with possession of child pornography last week. (Milford Police Department)
A Milford man, who was also a school employee, has been charged with possession of child pornography.
The investigation into 50-year-old Douglas Mehan started in November of 2016. At that time, the Milford Police Department learned that videos containing child pornography were coming from a home in Milford.
After a search warrant was executed at the home on Bray Avenue, police learned that the videos were uploaded from the house.
On Thursday, Milford Public Schools released a statement saying Mehan was an employee who has since been terminated.
"The investigations conducted by the police department and the school district found that the criminal charges were not related to the individual's employment with the school district," a press release from the school district said.
Mehan was a night custodian at Meadowside Elementary School.
Mehan was charged with first-degree possession of child pornography on Jan. 13.
He was arraigned at Milford Superior Court on Jan. 13. His next court appearance is on Feb. 8 and has not entered plea.
Copyright 2017 WFSB (Meredith Corporation). All rights reserved.