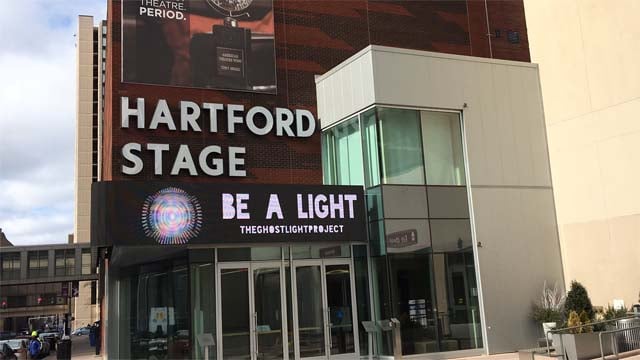 (WFSB)
HARTFORD, CT (WFSB) -
From the Godspeed Opera House to the Shubert Theater to Hartford Stage, theaters across Connecticut and the country are participating in the Ghostlight Project.
Organizers call it a "national expression of unity, diversity and inclusion," as President-elect Donald Trump is about to take office on Friday.
Theaters in all 50 states are inviting the public to bring a light to the theater where there is live music, inspirational readings and other events.
"It's kind of a recommitment of theaters as a safe and inclusive space for all American citizens to come and gather and reflect and think and dream," said Rachel Alderman, of Hartford Stage.
To learn more or stream Thursday night's event, click here. It begins at 5:30 p.m.
Copyright 2017 WFSB (Meredith Corporation). All rights reserved.