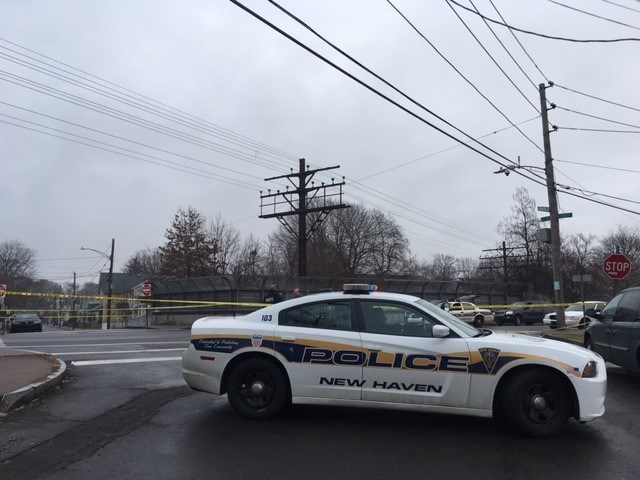 Officers remain on scene after a man was shot in New Haven early Saturday. (WFSB)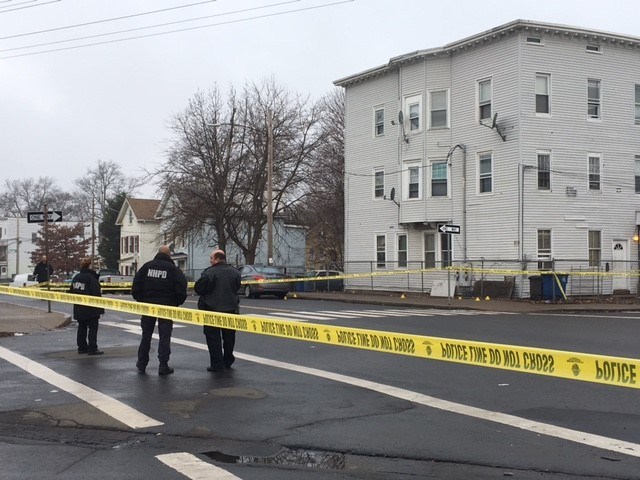 (WFSB)
NEW HAVEN, CT (WFSB) -
New Haven police are searching for the suspect or suspects connected to an early morning shooting.
Police said they were called to the area of Lamberton and Arthur streets around 3:15 a.m. Saturday. When they arrived they found the male victim lying on the ground and a female attempting to help him.
Police said the pair was together and had just left a home in the area when several gunshots rang out.
Police said the man, who has only been identified as a 45-year-old Abraham Rodriguez, of West Haven, was shot several times.
Rogriguez was rushed to Yale-New Haven Hospital where he was listed in critical but stable condition.
Police are checking area surveillance video to see if it can shed any light into the moments that lead up to the shooting and if they can identify any suspects.
Anyone with information is being asked to contact the New Haven Police Department.
Copyright 2017 WFSB (Meredith Corporation). All rights reserved.