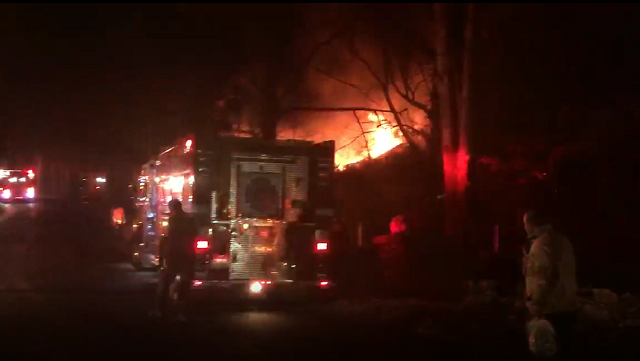 Credit: Grace Franjola
WASHINGTON (WFSB) -
Multiple crews are on scene of a large fire in Washington on Sunday evening.
Crews responded to 96 Wykeham Rd at about 8 p.m. to the location of Wykeham Rise Girls' School, a former private school.
It is unknown if there were any occupants in the building when the fire broke out, but no injuries were reported.
The cause and origin of the fire is under investigation.
Copyright 2017 WFSB (Meredith Corporation). All rights reserved.