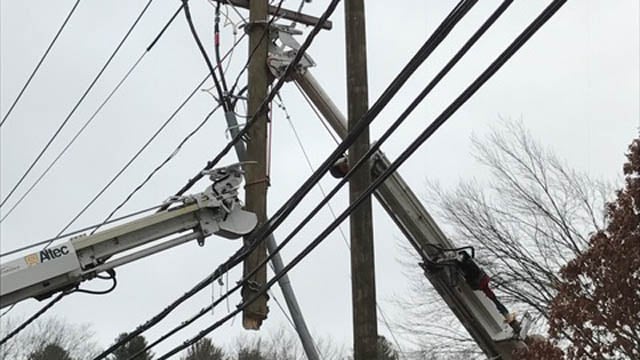 Pole repair work is expected to keep Todd Road in Wolcott closed until Monday night. (Wolcott police photo)
WOLCOTT, CT (WFSB) -
A road in Wolcott that closed on Monday morning because of a crash reopened Tuesday morning, according to police.
Police said the crash happened on Todd Road near Frisbie Circle.
On Monday evening, Chief Edward Stephens said he expected the road to be open by 10 p.m. on Monday night; however, crews had to work through the night.
The crash happened around 12:20 a.m. on Monday and crews worked to replace a utility pole.
Police put detours in place for Woodtick Road to County Road to East Street to Meriden Road. There's also Meriden Road to Frost Road to Woodtick Road.
There's no word on what caused the crash or if anyone was hurt.
Copyright 2017 WFSB (Meredith Corporation). All rights reserved.