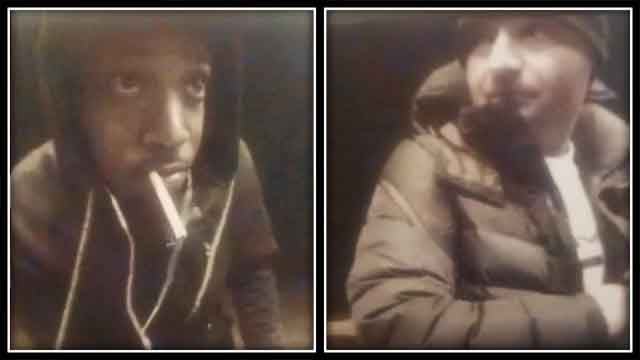 State police say these two men have been identified as possible suspects (CT State Police)
MOOSUP, CT (WFSB) -
Card skimming devices are turning up more and more, and now there's a warning for some ATM users.
The devices were found in ATMs at the Savings Institute Bank & Trust in Moosup and Canterbury.
They allow criminals to capture card numbers and pins.
The bank said someone installed the devices on Jan. 14, and officials are urging customers to check accounts for any suspicious activity.
Connecticut State Police said one man was caught on camera installing the skimmer, then another man was seen taking it off.
Anyone with information should contact Connecticut State Police at 860-779-4900.
Copyright 2017 WFSB (Meredith Corporation). All rights reserved.