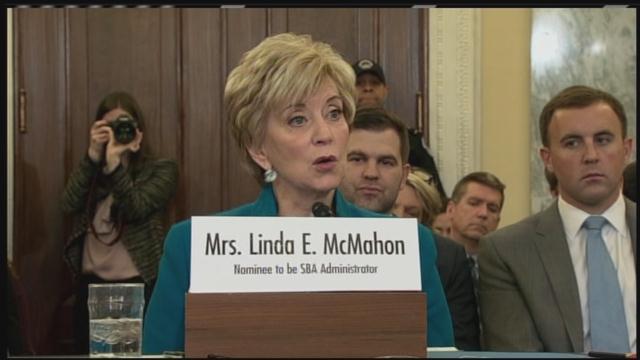 Linda McMahon attended her SBA confirmation hearing in Washington on Tuesday. (CNN photo)
WASHINGTON (WFSB) -
Former World Wrestling Entertainment executive and Connecticut native Linda McMahon is in the nation's capitol on Tuesday for a confirmation hearing.
McMahon, a Republican, is President Donald Trump's pick to head the Small Business Administration.
She said shortly after the news broke of her selection last month that she "shared the experiences of our nation's small business owners and will do my best to advocate on their behalf.
McMahon ran for a Connecticut U.S. Senate seat twice, but was unsuccessful both times.
Since then, she created the Women's Leadership Live group, which supports women in the business world.
Copyright 2017 WFSB (Meredith Corporation). All rights reserved.