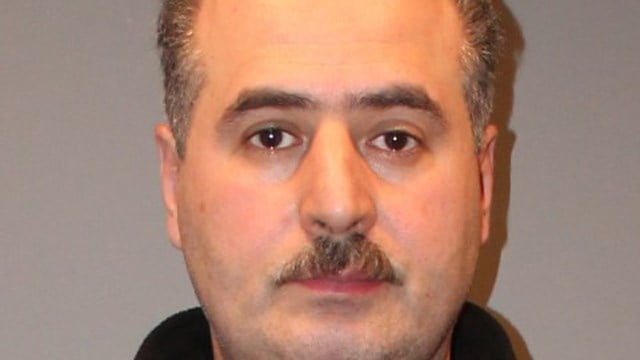 Maher Mahairi. (Stratford police photo)
STRATFORD, CT (WFSB) -
The manager of a doughnut shop in Stratford is accused of sexually assaulting a 19-year-old employee.
Police arrested 52-year-old Maher Mahairi of Fairfield on Jan. 20.
They said the employee reported to them that Mahairi, who manages the Honeyspot Road Dunkin' Donuts, began making sexual comments towards her.
She said that he then grabbed her from behind.
Police said another employee told them that he heard the victim scream. She also told the other employee that she'd been grabbed from behind.
Mahairi denied the claims.
Police checked the business's surveillance cameras and said they found a gap in the video during the time the woman claimed she was assaulted.
Mahairi was charged with fourth-degree sexual assault.
He was released after posting a $5,000 bond and scheduled to appear in court in Bridgeport on Jan. 27.
Copyright 2017 WFSB (Meredith Corporation). All rights reserved.