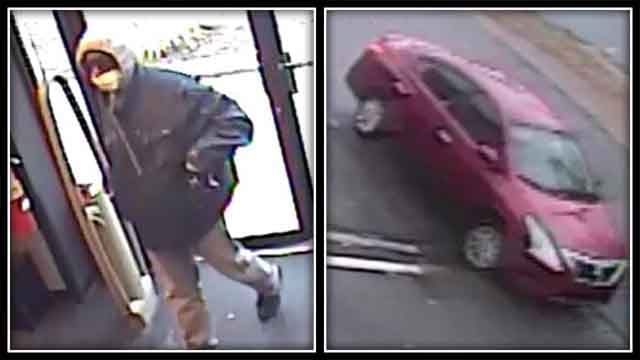 (East Haven police)
EAST HAVEN, CT (WFSB) -
Police in East Haven are searching for a man accused in an armed robbery at the Eblens closing store.
It happened just after 1 p.m. on Tuesday, at the store on Foxon Road.
The suspect walked into the store displaying a handgun, and fled with an unknown amount of cash.
He was traveling in a red Nissan Versa, with a New York license plate.
Police said he was wearing mechanic style gloves, a gray jacket, sunglasses, and a medical style mask covering his face.
Anyone with information should contact East Haven police.
Copyright 2017 WFSB (Meredith Corporation). All rights reserved.