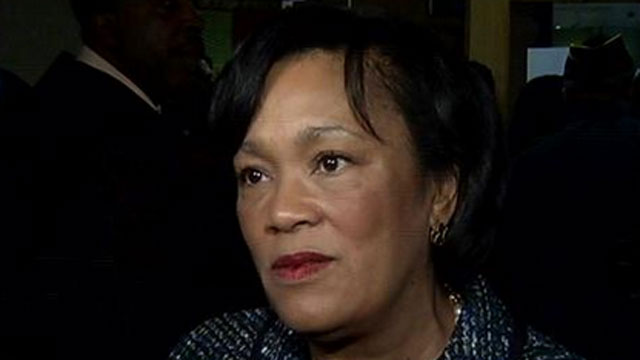 Mayor Toni Harpreleased a statement after the president said he will block federal grants from immigrant-protecting "sanctuary cities." (WFSB file photo)
NEW HAVEN, CT (WFSB) -
The New Haven mayor released a statement after the president said he will block federal grants from immigrant-protecting "sanctuary cities."
New Haven is one of almost 300 "sanctuary cities" in the United States.
Mayor Toni N. Harp said New Haven "will continue to embrace residents arriving from wherever they used to live, will work to make them feel welcome and safe, and will act to protect its ability to do so."
"Throughout its history this nation has been a beacon to those who flee oppression and persecution – who seek freedom and opportunity instead; this rash act by a new President seems completely contrary to that ideal," Harp said in a statement on Wednesday.
Later in the week, President Donald Trump is expected to sign orders restricting the flow of refugees into the United States.
Trump's order to crack down on sanctuary cities - locales that don't cooperate with immigration authorities - could cost individual jurisdictions millions of dollars. But the administration may face legal challenges, given that some federal courts have found that local jurisdictions cannot hold immigrants beyond their jail term or deny them bond based only a request from immigration authorities.
Copyright 2017 WFSB (Meredith Corporation). All rights reserved.