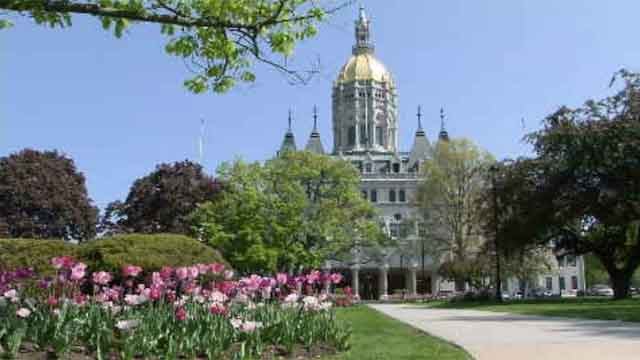 (WFSB photo)
WETHERSFIELD, CT (AP) -
Connecticut's largest organization of cities and towns is recommending "a new way forward" to help financially struggling municipalities, including a statewide local sales tax to help raise revenues.
In a report unveiled Wednesday, the Connecticut Conference of Municipalities called for reducing the state sales tax by 0.75 percent to 5.6 percent, repealing 10 percent of the current sales tax exemptions and levying a 1 percent local sales tax.
Other ideas include changing state law to make it easier for communities to share services, providing local government with more control over education spending and creating a second retirement plan for new municipal hires.
CCM's report comes as leaders like Hartford Mayor Luke Bronin have called for greater regional cooperation and new revenue options to help reduce or maintain local property taxes.
Copyright 2017 The Associated Press. All rights reserved. This material may not be published, broadcast, rewritten or redistributed.