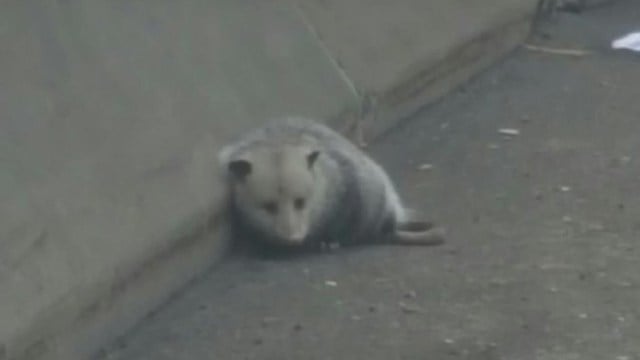 A possum sat afraid along I-95 in Bridgeport on Thursday morning. (State police photo)
BRIDGEPORT, CT (WFSB) -
A frightened possum was found cowering alongside a concrete barrier on Interstate 95 in Bridgeport.
State police said the animal was sitting, petrified, on the northbound side of the highway near exit 27A Thursday morning.
The Department of Transportation scooped the possum up and released it into the woods.
It did not appear to be hurt.
Copyright 2017 WFSB (Meredith Corporation). All rights reserved.