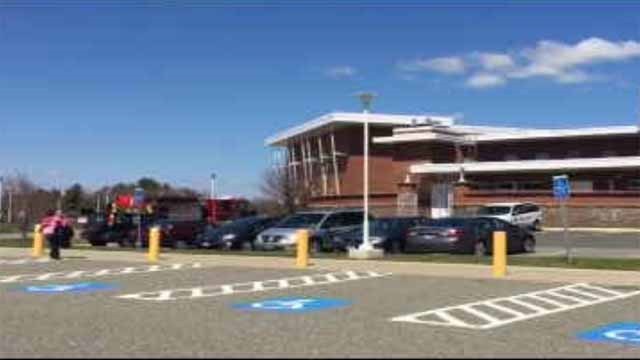 Manchester Community College (WFSB file photo)
MANCHESTER, CT (WFSB) -
A state lawmaker who led the charge to arm community college police departments was patrolling alongside officers in Manchester on Friday.
Democratic State Senator Steve Cassano met with armed officers at Manchester Community College.
"It became a big concern with the shooting at Hartford Distributors...where nine people were killed. The response time trying to get there by the time they did, nine were killed. We didn't want that here," Cassano said.
Earlier this year, Manchester Community College was approved by the Connecticut State Colleges & Universities system to have their on-campus "police officers standards training" certified officers carry guns.
"People are used to seeing us with tools on our belts already," said Campus Police Lt. Mike Davis.
Officials said the college submitted an extensive proposal which included training requirements, a use of force policy, an active shooter policy and campus policing procedures.
Last fall, the Connecticut Board of Regents established a vetting process for community colleges that wished to have armed officers.
Other community colleges are about to do the same. Capitol in Hartford just approved it, and Gateway Community College is considering it.
Copyright 2017 WFSB (Meredith Corporation). All rights reserved.