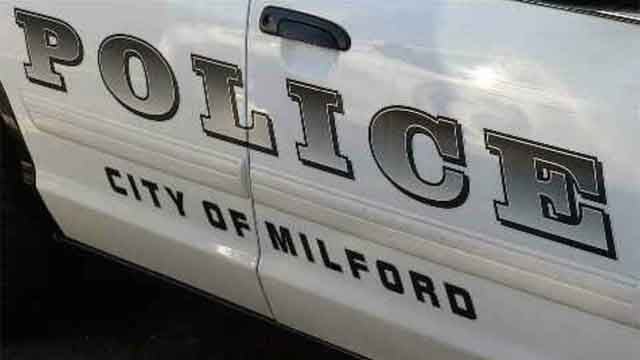 Milford police (WFSB file photo)
MILFORD, CT (WFSB) -
Police in Milford are searching for a suspect accused in a carjacking that happened on Thursday night.
It happened on Noble Avenue near Broad Street, where a Chinese food delivery driver was hit in the head and robbed of his cell phone and car.
The victim was taken to the hospital.
Police spotted the car the area of Meadowside Road and Seaside Avenue, and tried to stop it.
Two suspects jumped out the car, causing the car to hit a utility pole.
Police located one of the suspects, who was identified as a 14-year-old boy from Bridgeport.
The second suspect is still at large.
Anyone with information should contact police at (203) 878-6551.
The suspect who was caught is being charged with first-degree carjacking larceny, second-degree robbery, and interfering with arrest, as well as conspiracy to commit on all of the previous charges.
Copyright 2017 WFSB (Meredith Corporation). All rights reserved.