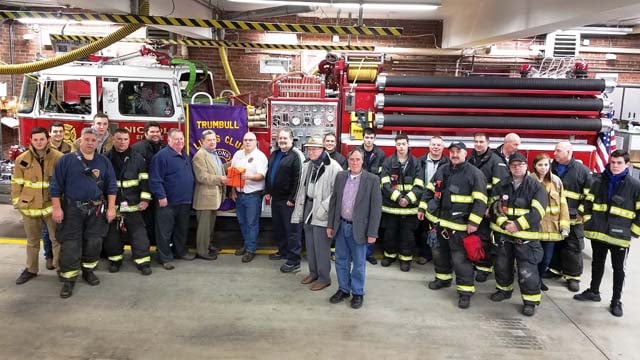 The Lions Club and members of the Nichols Fire Department. (Contributed photo)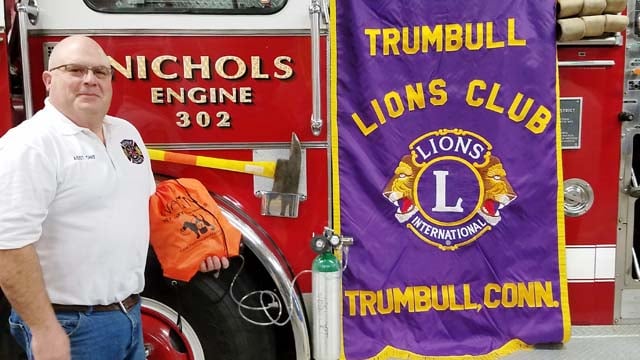 Asst. Chief John Delvento and one of the pet oxygen masks. (Nichols Fire Dept. photo)
TRUMBULL, CT (WFSB) -
Potential life-saving equipment has been donated to a fire department in Trumbull.
The Trumbull Lions Club donated pet oxygen masks to members of the Nichols Fire Department as part of the department's annual CPR refresher training.
The additional masks will be used to help family pets this year.
The Nichols Fire Department sought to remind homeowners to always have working smoke and carbon monoxide detectors in their homes.
"The most tragic loss of life is the one that could have been prevented with the installation of a new battery," it said.
Copyright 2017 WFSB (Meredith Corporation). All rights reserved.