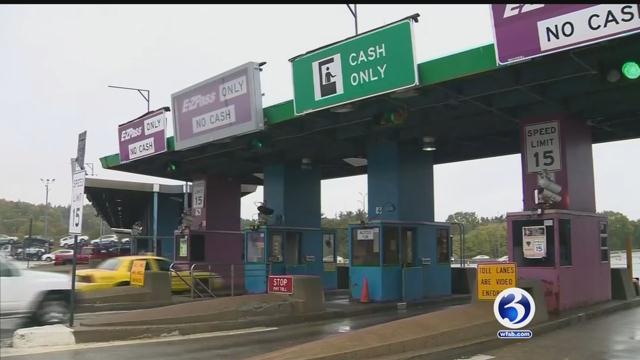 Electronic tolls are being proposed in CT (WFSB file photo)
HARTFORD, CT (WFSB) -
Bringing back tollbooths in Connecticut is set to be a topic of discussion among lawmakers on Monday.
A number of bills featuring electronic tolls have been proposed.
The Transportation Committee of the General Assembly will talk about whether or not a hearing is necessary to help bring the proposals to fruition.
"It would probably be good to bring in money," said Holly Albert of Wallingford.
Some lawmakers proposed "congestion tolling," which would charge drivers during heavily traveled periods of the day. It would cover some of the costs of Gov. Dannel Malloy's $100 million overhaul of the state's transportation infrastructure.
"The tolls, you get everybody, even the people who can't afford tolls, you get them," said William Smith of Newington.
In previous legislative sessions, toll proposals have failed.
Copyright 2017 WFSB (Meredith Corporation). All rights reserved.