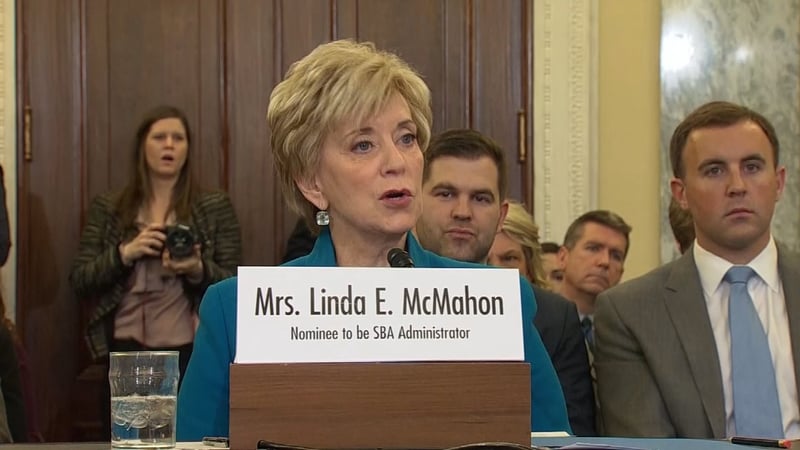 Linda McMahon answered questions at a hearing last week. (CNN photo)
WASHINGTON (WFSB) -
A former World Wrestling Entertainment executive from Connecticut could learn on Monday whether or not her appointment to a cabinet position has been confirmed.
Linda McMahon was selected by President Donald Trump to lead the Small Business Administration.
According to the Senate's website, a committee hearing is set for Monday to vote on the nomination of McMahon as the SBA's administrator.
The time has not been announced.
McMahon went before a Senate panel last week as it considered her nomination.
There, she told panelists how she held build the WWE from scratch and transformed it into a global enterprise with hundreds of employees.
McMahon ran for both of Connecticut's Senate seats, losing to Sens. Richard Blumenthal and Chris Murphy respectively.
During Tuesday's hearing, both Blumenthal and Murphy advocated that McMahon would give Trump good advice.
Eyewitness News will have more on this story throughout the day.
Copyright 2017 WFSB (Meredith Corporation). All rights reserved.