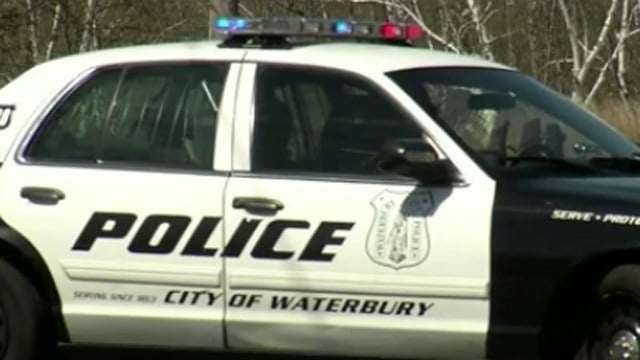 Waterbury police. (WFSB file photo)
WATERBURY, CT (WFSB) -
Police said they were called to check on a person who was found under a tree but it turned into a homicide investigation.
They identified the victim as 20-year-old Saivon Bostic-Aponte of Waterbury.
Police said Bostic-Aponte died from three gunshot wounds to his body.
He was found under a tree in a yard on Chestnut Avenue Saturday around 8 a.m.
Police called it an ongoing and active investigation.
Anyone with information about what happened it asked to contact the Waterbury Police Department at 203-574-6941 or Waterbury crime stoppers 203-755-1234.
Copyright 2017 WFSB (Meredith Corporation). All rights reserved.