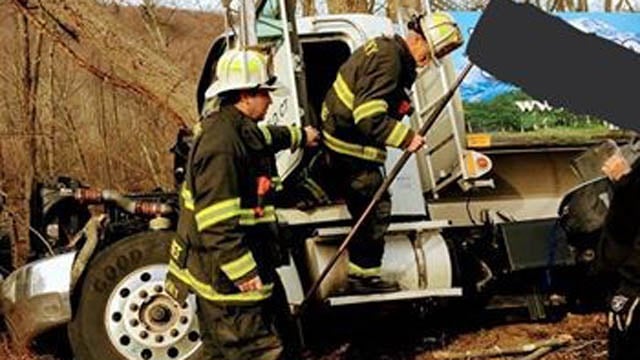 An oil truck crashed on Judd Road in Monroe Monday morning. (Monroe Volunteer Fire Dept. photo)
MONROE, CT (WFSB) -
An oil delivery truck crashed in Monroe, which caused its tank to rupture.
Firefighters from both the Monroe Volunteer Fire Department and the Stepney Fire Department said they responded to the scene on Judd Road Monday morning.
It happened around 9:30 a.m.
Investigators said the truck left the roadway and struck a tree.
The 2,500 gallon oil tank ruptured and crews have been working to mitigate any spill with the Department of Energy and Environmental Protection.
Firefighters said Judd Road was closed from Hattertown Road to the Easton town line.
Access to Judd Road from Hattertown can be taken by way of Knapp Street.
They said they expected the road to be closed for some time as DEEP cleans up the fuel.
There's no word on injuries or what caused the driver to crash.
Copyright 2017 WFSB (Meredith Corporation). All rights reserved.