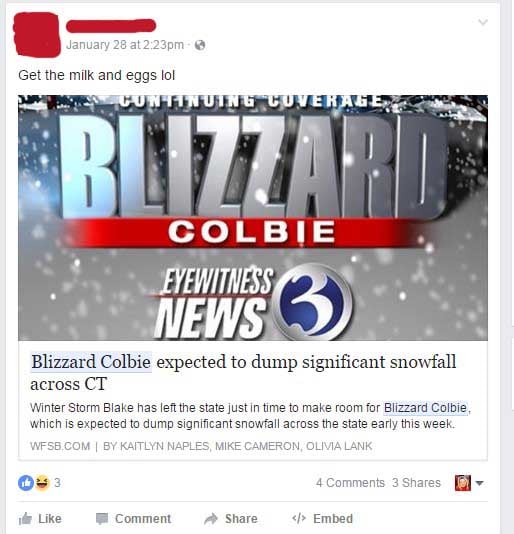 We've been seeing people share this story on Facebook. (Facebook)
HARTFORD, CT (WFSB) -
Hold off on the bread and milk, Blizzard Colbie isn't coming. In fact, the blizzard already happened 2 years ago.
You may have noticed the Facebook post from Jan. 28, 2015 show up in your feed over the weekend.
We don't know how the post about the storm that dumped several inches of snow on the state surfaced again, but we do know that it was shared thousands of times on Facebook.
We are expecting some snow Tuesday, but nothing compared to Blizzard Colbie!
Copyright 2017 WFSB (Meredith Corporation). All rights reserved.