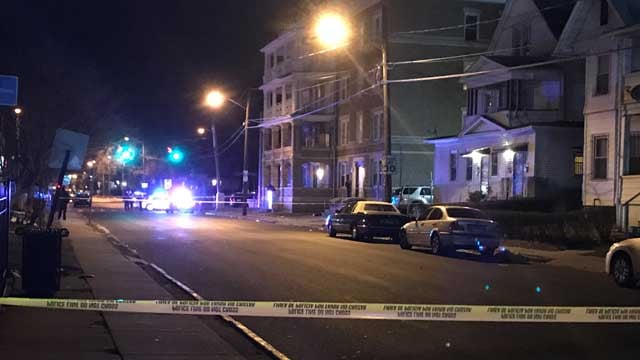 A man in his 30s was shot and killed on Ashley Street in Hartford Monday night (WFSB)
HARTFORD, CT (WFSB) -
Police in Hartford are looking for a gunman who shot and killed a man in the Asylum Hill neighborhood.
Detectives were still on the scene on Ashley street early Tuesday morning.
Investigators said a man in his 30s was gunned down just after 10 p.m. on Monday.
According to detectives, the victim died at St. Francis Hospital.
Police have not made any arrests, but they are searching for those responsible.
"We have evidence on scene. Multiple, multiple shell casings on scene. We believe the victim has been shot multiple times," said Deputy Chief Brian Foley, Hartford Police Department.
Anyone with information is asked to call Hartford police.
Copyright 2017 WFSB (Meredith Corporation). All rights reserved.