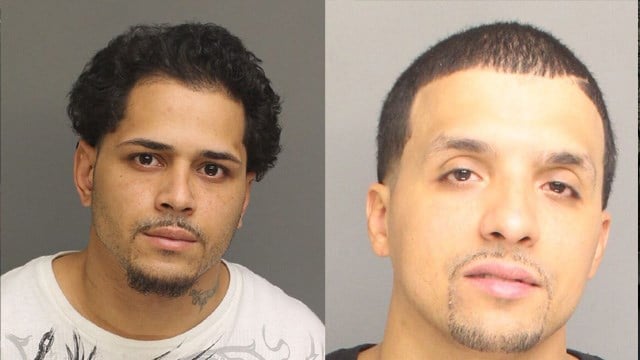 Moises Contreras and Xavier Rivera were both charged with murder following a Christmas Eve homicide in Bridgeport. (Bridgeport police photos)
BRIDGEPORT, CT (WFSB) -
Police in Bridgeport said they arrested two men for a homicide that happened on Christmas Eve.
They said they secured arrest warrants for 34-year-old Xavier Rivera and 29-year-old Moises Contreras.
Police said the pair was wanted for the shooting death of 34-year-old Miguel Rivera on North Avenue.
Detectives were able to quickly develop information in the case which led to the identities of the suspects.
Last week, Contreras was found at his mother's home on Olive Street and charged with murder, first-degree unlawful restraint, criminal possession of a pistol, carrying a pistol without a permit and unlawful discharge of a firearm.
His bond was set at $750,000,
Rivera was arrested on Tuesday at a home in Manchester.
Police said he tried to flee, but was apprehended.
He faces the same charges as Contreras.
His bond was also $750,000.
Copyright 2017 WFSB (Meredith Corporation). All rights reserved.