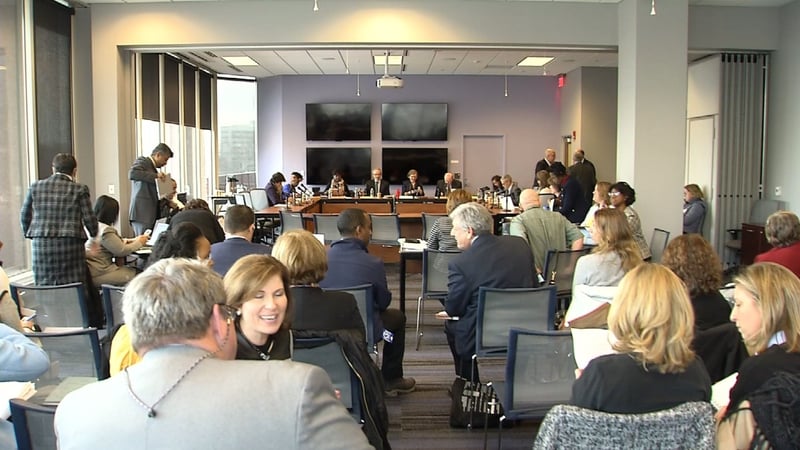 (WFSB)
HARTFORD, CT (WFSB) -
Dozens of parents fought the state to have children with disabilities, evaluated the way they see fit.
Parents complain that school districts deny or delay their efforts to have their children observed by independent evaluators or even the parents themselves.
At the Connecticut Board of Education meeting in Hartford, parents made their case. They said they wanted the state to change regulations to satisfy petitioning parents.
"If you don't see the information that you can see first-hand for yourself then you are limited in understanding how your child is doing in school or what their program is all about," parent Julie Swanson, who's also a special education advocate, said. "And the only source of information for the special education process should not come from the special educators."
An attorney representing parents told Eyewitness News the state board of education will have to make a decision on Wednesday.
Eyewitness News was told the board of education will have a statement on this after that time.
Copyright 2017 WFSB (Meredith Corporation). All Rights Reserved.