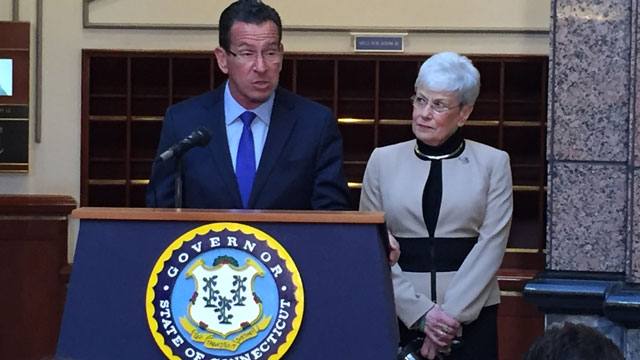 Gov. Dannel P. Malloy and other state leaders set aside money for crumbling foundation funding. (WFSB)
HARTFORD, CT (WFSB) -
Gov. Dannel P. Malloy and other state leaders were setting aside money to help with the crumbling foundations problem.
During Wednesday's bond commission meeting in Hartford, $5 million in funding will be used for crumbling foundations testing.
Victims of the crumbling foundations have been frustrated with support received as of late.
Officials traced the problem back to a concrete mix containing an iron sulfide mineral from a quarry in Willington.
Also on Wednesday, $10 million in funding has been proposed to clean up the old Norwich Hospital site.
Copyright 2017 WFSB (Meredith Corporation). All Rights Reserved.