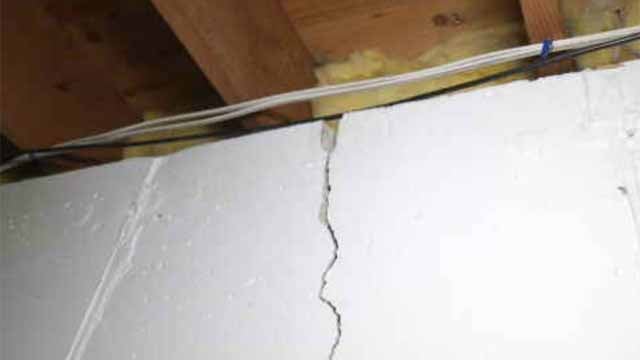 Gov. Dannel Malloy proposes a state-funded testing program on crumbling foundations epidemic (WFSB)
HARTFORD, CT (WFSB) -
It's an epidemic that has left thousands of homeowners in Connecticut feeling helpless, and it's crumbling home foundations.
On Thursday, state officials met with industry experts about why the concrete is crumbling.
The state is setting aside $5 million to test foundations.
One homeowner at the meeting said the damage isn't just in the basement, but the crumbling foundation is causing damage to the entire house.
"We see parts of our first floor - we have windows that don't shut properly, we have doors that don't shut properly. We have a dip in our floor from the kitchen to the living room. There is just a lot of little signs that we see there is some movement," said Sheila Cyr of Tolland.
Victims are facing hundreds of thousands of dollars in repair costs, and have been frustrated by a lack of available money to help.
Copyright 2017 WFSB (Meredith Corporation). All rights reserved.