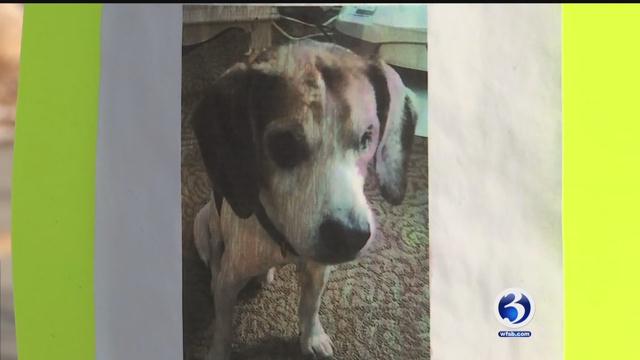 A family from Ledyard needs your help locating their missing 13-year-old beagle named Charlie. (WFSB)
LEDYARD, CT (WFSB) -
A family from Ledyard needs the public's help getting their 13-year-old beagle home safe.
Charlie, who is blind, may have been inadvertently picked up by a couple last week in Ledyard. The people possibly thought the animal was abandoned.
Posters have gone up throughout the region in hopes of getting charlie back home.
"A couple had been driving by, saw him on the side of the road about the same time he went missing and they were slowing down to stop to help and saw another car pull up and a woman get out and take him," Corinne Eichelberg, who wants missing pet home, said.
If you have information on where Charlie might be you're asked to call the Ledyard Police Department at 860-464-6400
Copyright 2017 WFSB (Meredith Corporation). All Rights Reserved.