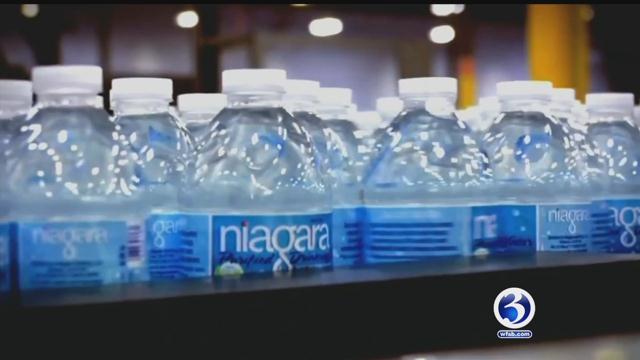 Lawmakers consider bill to expand bottled water industry (WFSB)
HARTFORD, CT (WFSB) -
State lawmakers are looking into the possibility of expanding the bottled water industry in Connecticut.
Legislators want to conduct a study to see if it will work and set up regulations to protect residents who are concerned about their drinking water.
Water has been the source of a huge fight ever since Niagara Bottling cut a deal with Bloomfield to build its facility there despite public outcry and numerous protests.
Save Our Water is the group of concerned citizens who fought Niagara over deal with Bloomfield and the Metropolitan District, an authority that controls the water in many areas of the state.
The new raised bill would require the Commissioner of Public Health and Chairperson of the Public Utilities Regulatory Authority to submit a report on how expanding the industry may or may not work.
The report would also recommend more legislation. It would have to include the impact on the drinking water supply if the bottling industry grows and establish rules when the state is in a drought.
Lawmakers will meet at 10 a.m. Friday at the Legislative Office Building in Hartford.
Copyright 2017 WFSB (Meredith Corporation). All rights reserved.