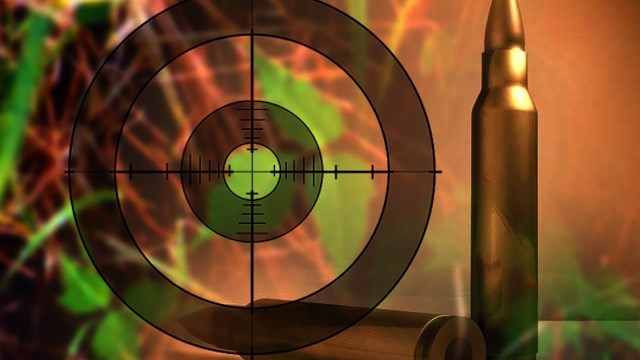 (MGN photo)
WATERBURY, CT (WFSB/AP) -
Connecticut environmental police have arrested a convicted felon they say was illegally hunting for coyotes in a state forest.
Police with the Department of Energy and Environmental Protection said they responded to Mattatuck State Forest off of Thomaston Avenue on Thursday morning after getting reports of a man entering the woods wearing camouflage and carrying a firearm.
When they found 51-year-old William Babin of Waterbury, they also discovered he was not wearing fluorescent orange as required by law. He also had a 12 gauge shot gun.
The hunter told police that he just forgot to wear orange.
They determined the man did not have a hunting license, and because he was a convicted felon, was not allowed to have a gun.
The hunter was arrested on charges including criminal possession of a firearm by a convicted felon, illegal small game hunting, hunting without a license and failure to wear required fluorescent orange clothing while hunting small game.
DEEP said Babin was charged with illegal possession of a firearm because of a prior felony conviction. Records showed that he was convicted of unemployment fraud in 1996.
Copyright 2017 WFSB (Meredith Corporation). The Associated Press contributed to this report. All rights reserved.