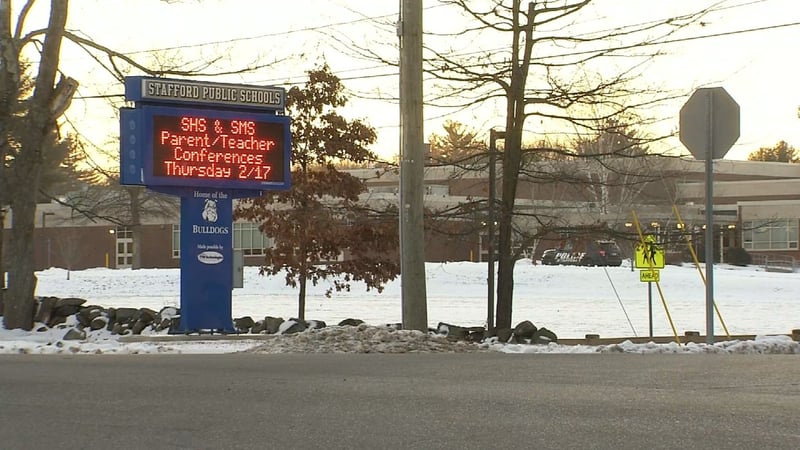 Stafford High School. (WFSB photo)
STAFFORD SPRINGS, CT (WFSB) -
A gap and gown controversy that had been brewing at Stafford High School in Stafford Springs has been put to bed.
School leaders said they originally chose to change a time-honored tradition of blue and white caps and gowns for graduation to a single color to promote unity.
"For generations, my family, my parents have all come here and it's all been blue and white, so I feel it would be better if they kept it that way," said Jake Rollins, a student.
Many people weighed in with the same sentiment.
Students, parents and community members bashed the idea.
The superintendent told Eyewitness News on Friday that the change now will not happen.
Opponents' opinions led to a decision to give students three options for commencement. They can choose blue, white or and alternate gown representing both colors.
Copyright 2017 WFSB (Meredith Corporation). All rights reserved.