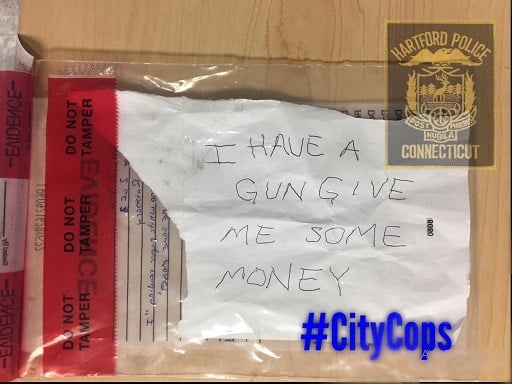 The note handed to a bank teller by robbery suspect Angel Colon (Hartford Police Dept.)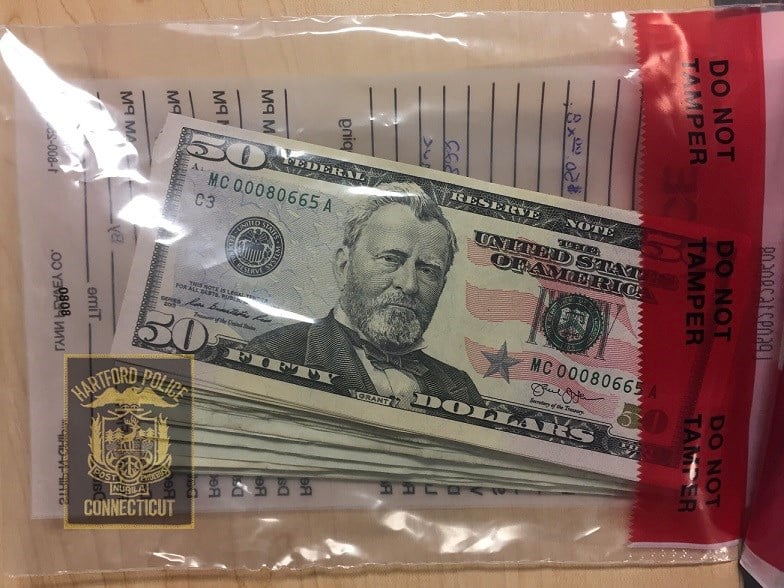 Cash recovered by officer off of Colon. (Hartford Police Dept.)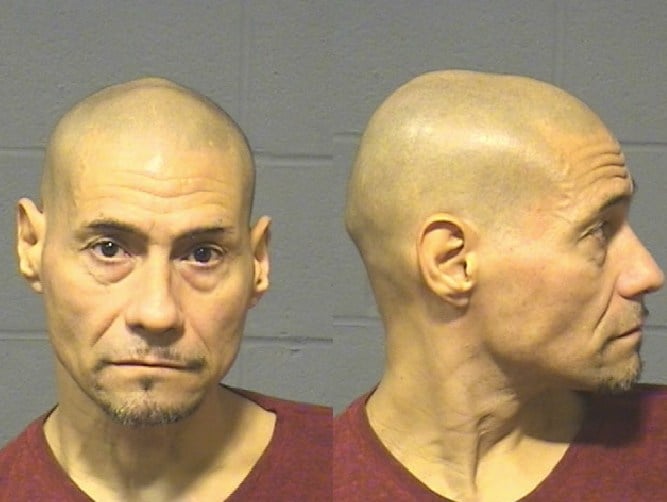 Angel Colon who was arrested and charged with robbery. (Hartford Police Dept.)
HARTFORD, CT (WFSB) -
Hartford police were able to quickly arrest the man who robbed a bank Friday after he was seen by a plain-clothed officer.
Police said they were called shortly after 1 p.m. by staff at the Key Bank located at 1700 Park Street after a man walked into the facility and handed the teller a note demanding cash.
Bank employees were able to give police a description of the suspect which was broadcasted out to other officers in the area.
Within minutes an officer spotted a man matching the description and carrying cash in his hand. The man was detained and later identified to be the bank robbery suspect, 47-year-old Angel Colon of Hartford.
Colon was placed under arrest and charged with robbery first-degree and larceny second-degree.
Police located $428 on Colon which was believed to all have been stolen from the bank.
Copyright 2017 WFSB (Meredith Corporation). All rights reserved.