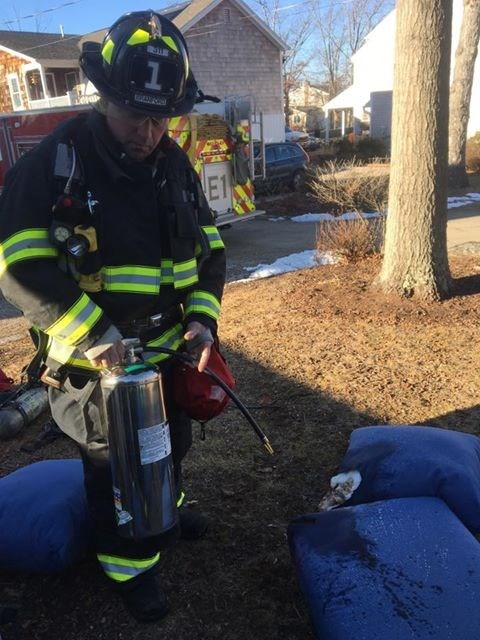 A firefighter makes sure there are no leftover hotspots on a couch which caught fire Saturday. (Branford Fire Dept. Facebook page)
BRANFORD, CT (WFSB) -
Firefighters in Branford found themselves with a science lesson on hand when responding to a call Saturday morning.
Crews were called to a home in Indian Neck after the homeowner reported the building was full of smoke.
When firefighters arrived they found a small smoldering fire on the couch. Crews were able to quickly extinguish the fire before it spread.
Investigators said it appears sunlight come through the rear sliders was then magnified by a glass ball which had been left on top of the couch. The refracted light got so warm it was actually able to catch the couch on fire.
Officials said thankfully someone was home at the time to smell the smoke or the damage could have been much worse. No one was injured as a result of the fire.
Copyright 2017 WFSB (Meredith Corporation). All rights reserved.