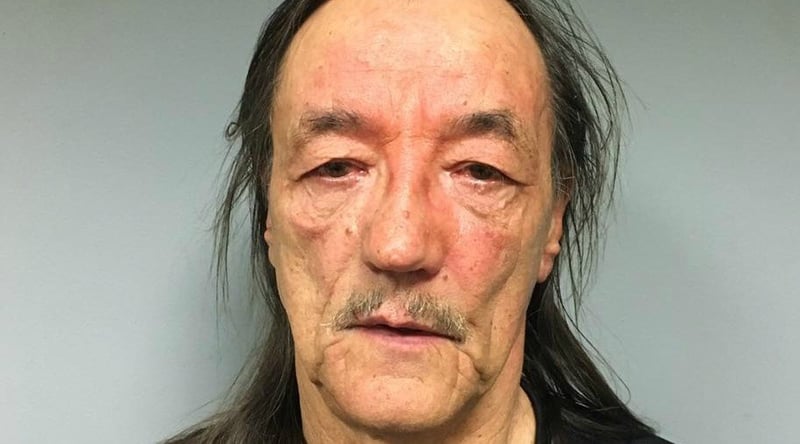 (Connecticut State Police)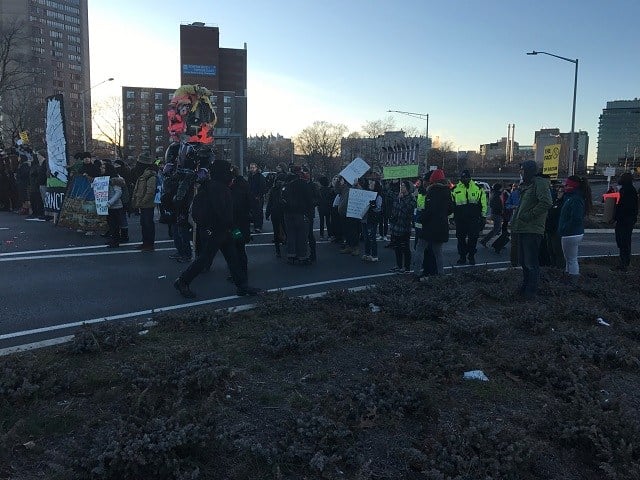 Credit: Ariel Kresee
NEW HAVEN, CT (WFSB) -
Troopers from Troops G in Bridgeport, Troop I in Bethany, and Troop F in Westbrook were called in by New Haven Police to assist in quelling a group of 100 to 200 protesters that formed on the Oak Street Connector off of the Interstate 95 Northbound exit in New Haven.
Troopers responded to the scene with riot gear and pepper spray in an attempt to relocate the crowd at about 4:25 p.m. on Saturday evening, police said. State Trooper Kelly Grant said in a release that as protesters were relocating, an ambulance, caught in the traffic was carrying a medically ill patient. Ambulances workers were forced to perform a medical procedure in the ambulance instead of at the hospital, she said.
Upon arrival, police attempted to locate the leader of the protest who led the crowd via loudspeaker. State police arrested the leader after his attempts to run from police, knocking over people in the process. Police said the leader, identified as 67-year-old New Haven resident Norman Clement was tackled and pepper sprayed as he actively resisted arrest by police.
Clement was fingerprinted, photographed and charged Inciting a Riot, Disorderly Conduct, Interfering with an Officer and Reckless use of the Highway by a Pedestrian.
Clement was released on a $5,000 surety bond and is due in New Haven Superior Court on Monday, February 13th.
Copyright 2017 WFSB (Meredith Corporation). All rights reserved.