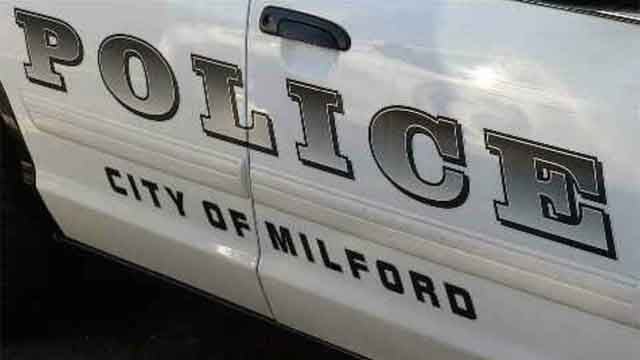 Milford police (WFSB file photo)
MILFORD, CT (WFSB) -
A man and a 10-year-old boy are recovering after they were rescued from a frozen pond on Sunday.
Police Officer Michael DeVito said it happened at Mondo Pond, behind JFK Middle School, a little after 4 p.m.
A group of boys were playing on the ice when one fell through.
A group of people ran to help, including the 60-year-old man who tried to rescue the boy but he fell in as well.
Rescuers were able to get the boy and the man out of the pond with a rope.
"They were able to use rope and a chain of officers and they were able to pull him to rescue," DeVito said.
They did not suffer major injuries, but were taken to separate hospitals for observation.
Copyright 2017 WFSB (Meredith Corporation). All rights reserved.