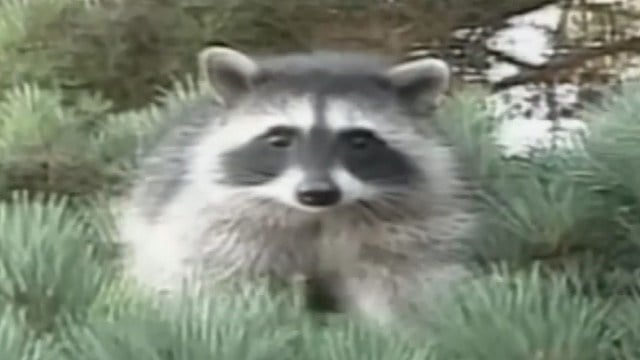 A raccoon (not the one pictured) bit a woman in Rocky Hill (WFSB file photo)
ROCKY HILL, CT (WFSB) -
Police and local health officials are asking Connecticut residents to be on alert after a woman was attacked by a raccoon in Rocky Hill over the weekend.
Officers said a raccoon bit a woman as she was standing outside on Valley Brook Road on Saturday. The raccoon ran off, and animal control is now looking for it.
On Tuesday, Central Connecticut Heath District warned residents of the raccoon because the animal is believed to be rabid.
Rabies can be deadly for humans. Raccoons along with skunks, bats, foxes and coyotes are some of the most common wild animals that carry rabies, which attacks a person's nervous system, according to Central Connecticut Heath District.
Rabies is commonly given to humans through the bite of an infected animal, according to Central Connecticut Heath District.
According to Central Connecticut Heath District, the signs of possible rabies infection in both wild and domesticated animals are the following:
shyness of a normally friendly pet
fearlessness (of humans) in wild animals
uncharacteristic excitability, aggressiveness, or restlessness
sudden mood changes
excessive drooling
abnormal activity during the time of day the animal is usually inactive
eating substances that are not normally eaten
paralysis
To learn more about rabies, click here.
Anyone who sees a raccoon acting abnormally, or outside during daylight, should call the Rocky Hill Police Department at 860-258-7640.
Copyright 2017 WFSB (Meredith Corporation). All rights reserved.