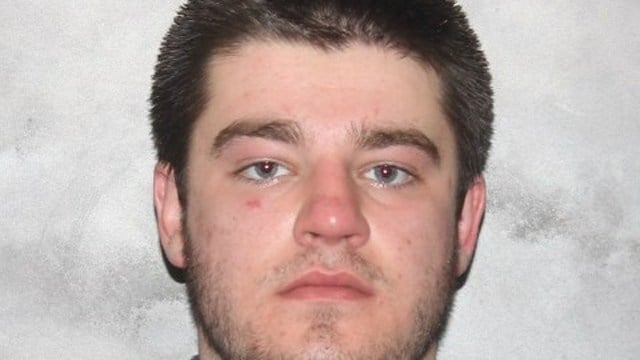 Joseph Angle is accused of biting off part of a woman's tongue, according to police. (West Haven police photo)
WEST HAVEN, CT (WFSB) -
A man in West Haven is accused of biting off part of a woman's tongue, according to police.
Officers said they arrested 21-year-old Joseph Angle on Saturday around 11:30 p.m.
They said they were called to a home on Kenneth Street for a domestic dispute.
When they arrived, they found the woman with what they described as "extensive facial injuries."
She was transported to a local hospital for treatment.
Officers worked through the day on Saturday and were able to find Angle on Sunday afternoon.
He was charged with first-degree assault, strangulation, unlawful restraint and breach of peace.
His bond was set at $150,000.
Angle is scheduled to face a judge on Monday in Milford.
Copyright 2017 WFSB (Meredith Corporation). All rights reserved.