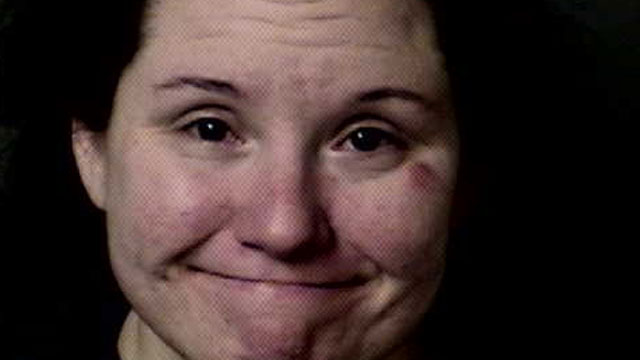 Sara Seagrave was charged with kicking and smashing the window of a police cruiser after arrest in Marlborough. (CT State Police)
HEBRON, CT (WFSB) -
A Marlborough woman was charged with kicking and smashing the window of a police cruiser after arrest on Thursday night.
Sara Seagrave, 32, was charged with second-degree criminal mischief, interfering with a police officer and breach of peace.
The arrest of Seagrave come after troopers were called to a report of an "unruly female who was yelling and being disruptive" on Main Street around 9 p.m. When troopers arrived, they said Seagrave had already left, but no one wished to press charges.
However, Seagrave returned to the scene on Main Street where police said she became "disruptive" again and pushed a man. The unidentified man was not injured, according to police.
While in custody, police placed Seagrave in the front seat of the cruiser where police said she caused damage to the vehicle.
Police said Seagrave was not injured when she was damaging the cruiser.
Seagrave was given a bond of $5,000. She is expected to arraigned at Rockville Superior Court on Feb. 20.
Copyright 2017 WFSB (Meredith Corporation). All rights reserved.