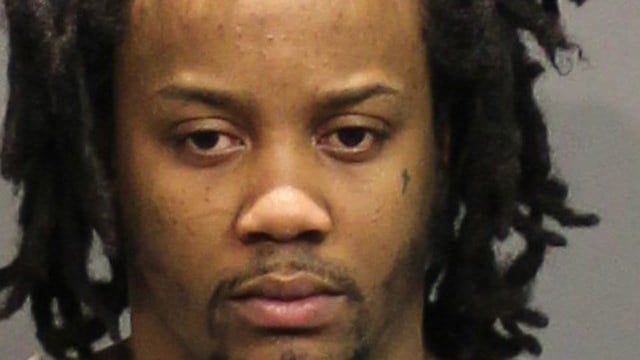 Claude Williams led state police on a pursuit in Southbury after forcing a woman to withdraw money from a bank. (State police photo)
SOUTHBURY, CT (WFSB) -
State police arrested a kidnapping suspect after a vehicle crash in Southbury.
Troopers said Claude Williams, 25, of Waterbury, forced a woman to withdraw money from her bank account on Monday.
It happened at the Chase Bank on Main Street.
Troopers said Williams was waiting in the vehicle while the victim went inside the bank. They said they were notified by bank employees.
When state police arrived, Williams fled and led them on a 9 minute pursuit around the town.
However, troopers said Williams crashed at the bottom of the exit 15 ramp of I-84 eastbound.
No one was hurt.
Williams was arrested and faces driving, drug and kidnapping charges.
Police said the suspect and the victim know each other.
Copyright 2017 WFSB (Meredith Corporation). All rights reserved.