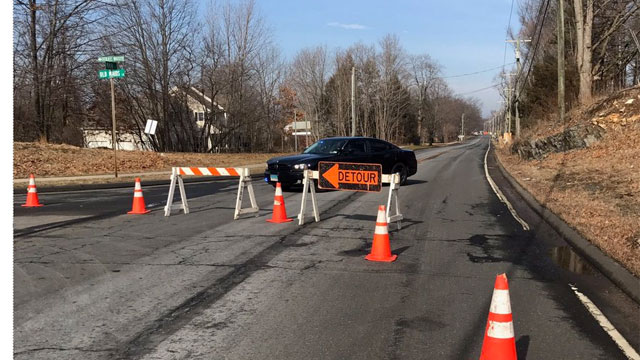 Main Street in Glastonbury was closed for a brief period of time after a gas leak. (Glastonbury Police Department)
GLASTONBURY, CT (WFSB) -
Main Street in Glastonbury was closed for a brief period of time on Wednesday afternoon due to a gas leak.
Police said Main Street was closed between Old Maids Lane and Water Street. Drivers have access to Great Pond Road from south on Main Street only.
A natural gas line was struck around 1 p.m., according to police.
Copyright 2017 WFSB (Meredith Corporation). All rights reserved.