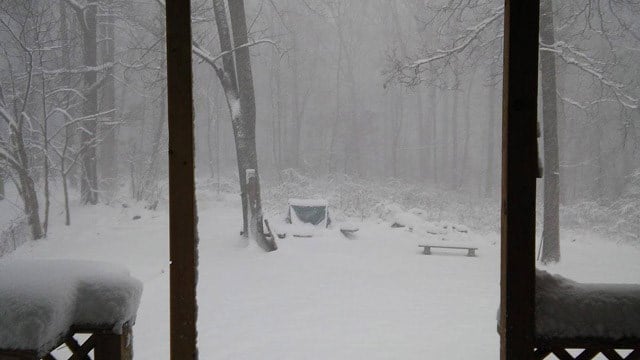 A look at the snow in Colchester on Thursday morning. (Cindy/iWitness photo)
COLCHESTER, CT (WFSB) -
Strong winds are expected to be an added problem for southeastern Connecticut.
Parts of Long Island and eastern Massachusetts are under a blizzard warning on Thursday as Blizzard Chris approached from the west.
A blizzard warning was issued for southern New Haven and all of Middlesex and New London counties around noon and it lasts through 6 p.m.
Still, WFSB's meteorologists said winds could top 50 mph in southeastern Connecticut, 40 mph elsewhere in the state, at the height of the storm.
They said that could cause blowing and drifting.
Up to 18 inches could fall in the area.
Temperatures in towns like Colchester began dropping overnight and are expected to be in the 20s for Thursday.
Colchester crews have been out treating the roads, along with trucks from the Department of Transportation.
Track the storm with Early Warning Pinpoint Doppler here.
Copyright 2017 WFSB (Meredith Corporation). All rights reserved.