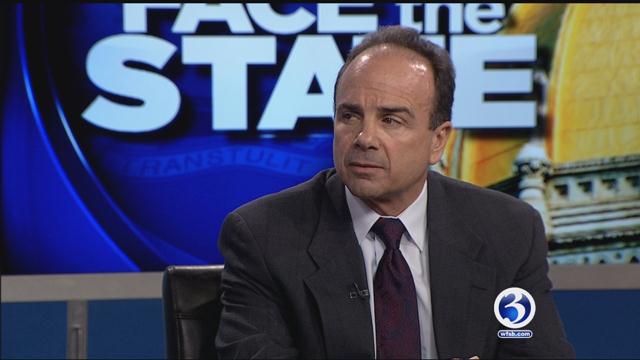 Bridgeport Mayor Joe Ganim appeared on Face the State this week. (WFSB)
BRIDGEPORT, CT (WFSB) -
The current Bridgeport mayor has not ruled out running for the position of governor in Connecticut.
Joe Ganim, who is an an ex-con, appeared on Face the State this week. He discussed the governor's budget proposal as well as the city of Bridgeport and his political aspirations.
"We've got a good course set for the city of Bridgeport. It is exciting in Bridgeport. I think that is where my heart is and that is where I am focused on," Ganim, who is a Democrat, said. I am interested in where the state goes and the direction of leadership. I will certainly keep an eye on whatever is going on, but my focus right now is on Bridgeport."
Ganim served seven years in a federal prison after being convicted of corruption. He took hundreds of thousands of dollars in bribes and kickbacks while in office.
However, voters said he won them over again and took back the office he held for 12 years.
Copyright 2017 WFSB (Meredith Corporation). All rights reserved.