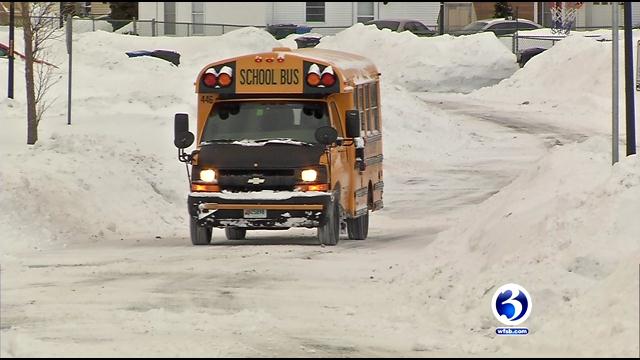 (WFSB)
HARTFORD, CT (WFSB) -
Hartford Mayor Luke Bronin issued a parking ban today in the City of Hartford beginning at 11 a.m. on Sunday. Mayor Bronin said the parking ban will be lifted on Monday at 8 a.m.
The parking ban prohibits on-street parking throughout the city. Crews will ticket and tow cars parked illegally during that window of time.
In order to combat the problem, the City of Hartford allows for drivers to park their cars in specified parking lots, called Blue Light Lots, which were implemented this year.
"Blue lights have been installed at 16 major intersections. The lights will be illuminated 6 hours before a parking ban takes effect and will remain illuminated throughout the duration of the parking ban," said Mayor Bronin in a release.
Residents are also reminded to remove their cars promptly following the termination of the ban.
City parks, recreation and senior centers are also available for parking while the parking ban in in effect. Blue Light Lots are located at the following intersections:
Blue Light Lots
130 Sisson Ave
2404 Main St
135 Main St
50 Curcombe St
20 Francis Ct
60 Chadwick St
11 Flower St
City Parks, Recreation and Senior Centers
Colt Park – Warwarme St Lot
Elizabeth Park – Asylum St Lot
Elizabeth Park – Prospect Ave Lot
Goodwin Park – Hubbard Ave Lot
Goodwin Park – Maple Ave Golf Course Lot
Keney Park – Woodland St Lot
Keney Park – Ridgefield St Lot
Rocky Ridge Park – Zion St Lot
Thomas J. Hyland Memorial Park – Ansonia St Lot
Foster Heights Park – Amherst St Lot
Holcomb Health and Human Services Campus - 2 Holcomb St Lot
North End Senior Center - 80 Coventry StLot
Parker Memorial Community Center - 2621 Main St
Metzner Recreation Center – 680 Franklin Av
Samuel Valentin ArroyoRecreationCenter – 30 Pope Park Dr
Copyright 2016 WFSB (Meredith Corporation). All rights reserved.