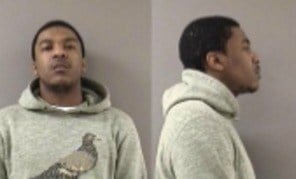 Frederick Logan mugshot (Wallingford Police Department)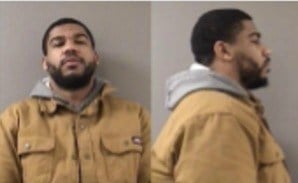 Brian Montgomery mugshot (Wallingford Police Department)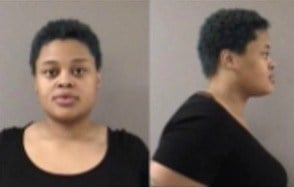 Destini Wallace mugshot (Wallingford Police Department)
WALLINGFORD, CT (WFSB) -
Wallingford police arrested three people accused of stealing and using stolen credit and gifts cards.
Officers were called to Wal-Mart on N. Colony Rd. around 10 p.m. Sunday after receiving a report that some people were trying to use several credit cards at a self check-out register.
According to police, one officer saw a suspicious vehicle in the parking lot without its lights on taking off onto Route 5.
Patrol officers stopped a Jeep Cherokee and searched the vehicle.
Investigators claim to have recovered 17 cred cards as well as gift cards hidden inside a fast food cup. Five credit cards had the same name, which did not match any of the people in the vehicle.
Police said two cards were manufactured and had no names nor numbers, just a magnetic strip and chip.
The suspects are accused of buying more than $1,000 worth of gift cards from Wal-Mart.
Destini Wallace, Brian Montgomery and Frederick Logan of Michigan all face several charges including larceny and illegal use of a credit card.
Copyright 2017 WFSB (Meredith Corporation). All rights reserved.