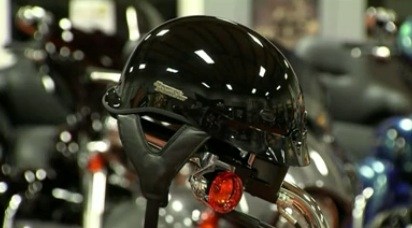 HARTFORD, CT (WFSB) -
The Transportation Committee held a public hearing on Wednesday about a bill that would make helmets mandatory for motorcycle riders.
Doctors from Connecticut Children Medical Center say helmets save lives and prevent injuries, and without one a motorcycle rider is 40 percent more likely to suffer a fatal head injury.
Those who ride said they should be the ones to decide.
"We are not anti-helmet, we are anti-helmet law, so we don't need a law for adults. Obviously helmets are a safety feature, a safety apparel, we don't need to be told that," said Robert Vincent, of Connecticut Motorcycle Riders Association.
Helmets were mandatory in Connecticut up until 1976.
Copyright 2017 WFSB (Meredith Corporation). All rights reserved.