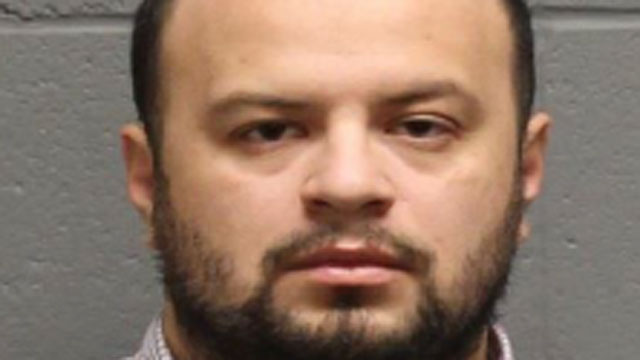 Juan Francisco Veliz is being considered armed and danagerous. (Watertown Police Department)
WATERTOWN, CT (WFSB) -
A man wanted for a "family violence incident" in Watertown is considered armed and dangerous.
Police said they are looking for 28-year-old Juan Francisco Veliz, who is last known to have lived in Waterbury, after he did not appear at family violence court date on Tuesday.
The arrest of Veliz comes "family violence incident" in Watertown on Monday. Veliz, who is a dual citizen in the US and in Ecuador, was charged with disorderly conduct, second-degree harassment, second-degree threatening, violation of a restraining order as well as two counts of violation of protective order.
Police said Veliz posted his $175,000 bond.
Even though Veliz did not appear at court, police said they did not believe he has fled the country.
People are being asked to not approach Veliz because he "may be armed with a firearm and therefore is considered dangerous."
Police do believe that Veliz was driving a gray-colored Mazda 3 with a Connecticut license plate 539ZUL.
Anyone with any information is asked to call the Watertown Police Department at 860-945-5200.
Copyright 2017 WFSB (Meredith Corporation). All rights reserved.