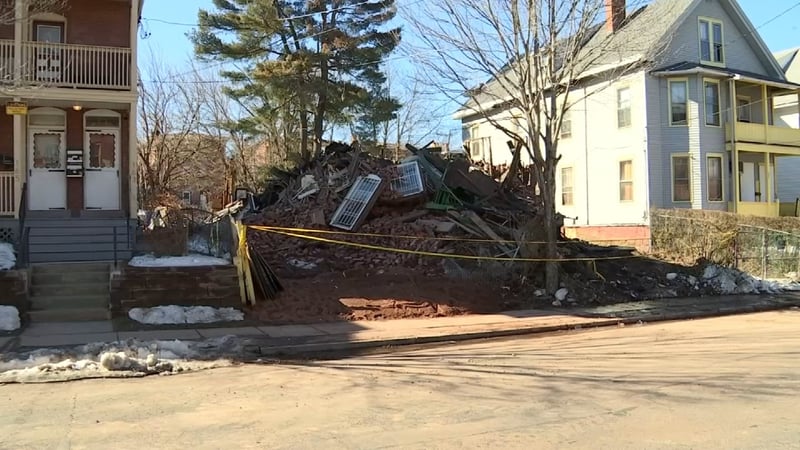 An abandoned building on Babcock Street has been demolished (WFSB)
HARTFORD, CT (WFSB) -
An abandoned building on Babcock Street in Hartford has been torn down.
An Eyewitness News exclusive may have prompted the action taken on the building.
The three-story home was vacant for years, attracting drug dealers and squatters.
It was also set on fire back in September.
The property was owned by PNC Bank, and after a Channel 3 story aired last year, city building inspectors filed for a permit to demolish the building.
Copyright 2017 WFSB (Meredith Corporation). All rights reserved.