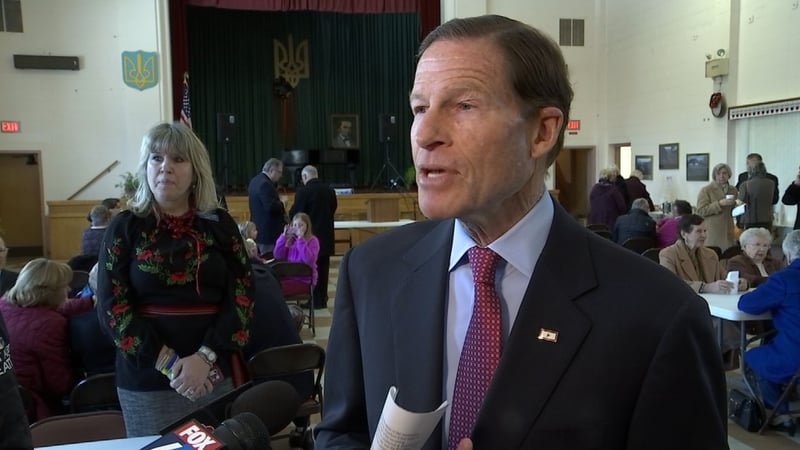 Sen. Richard Blumenthal. (WFSB photo)
HARTFORD, CT (WFSB) -
Connecticut's senior senator urged stronger measures against Russia.
Sunday, Sen. Richard Blumenthal called for the measures to counter increased aggression by Russia in Ukraine and around the world.
It came as Russia announced another ceasefire that was set to begin on Monday in eastern Ukraine.
"I'm extremely concerned," Blumenthal said. "I'm alarmed by this surge of violence in the Ukraine and the increasing, escalating Russian aggression around the world. It needs to be countered hard, immediately with strong sanctions and other steps."
Blumenthal said the Russians are testing the new Trump administration.
Last week, a Russian spy ship was spotted off the Connecticut coast.
Copyright 2017 WFSB (Meredith Corporation). All rights reserved.