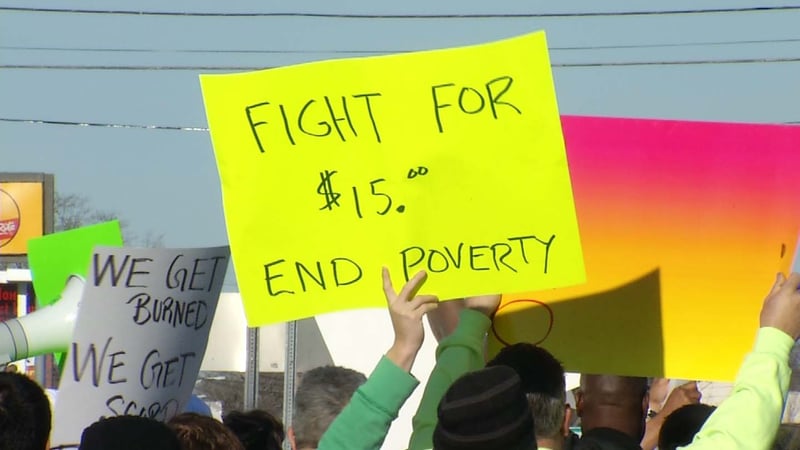 (WFSB file photo)
HARTFORD, CT (WFSB) -
The fight for $15 intensifies in our state on Tuesday as members of the Labor and Public Employees Committee are set to vote on a proposed increase to the state's minimum wage.
A bill introduced last month is scheduled to be voted on in a committee. It's the first big hurdle before the proposal has a chance to become law.
Passing out of committee is a small but important step.
The bill would gradually increase the minimum wage to $15 per hour by 2022.
New York City and California are the only states that have passed laws so far to reach that amount. In recent years, wage-hike supporters have been active in protests to urge lawmakers to raise wages.
Labor unions have joined the battle and pushed the wage to $10.10 at the start of this year.
According to the National Conference of State Legislatures, three other states, Arizona, Colorado and Maine approved increases to reach $12 per hour. Washington State's wage will be $13 per hour by 2020.
Critics have said the costs to raise wages to $15 outweigh the benefit; hurting businesses and that customers will ultimately pay more.
Copyright 2017 WFSB (Meredith Corporation). All rights reserved.