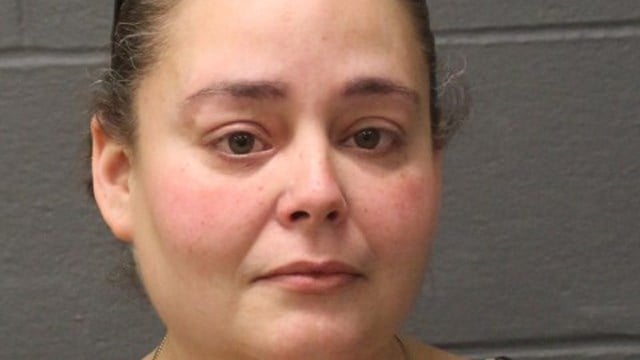 Bethany Duguay was driving drunk with two children in her vehicle when she crashed in Southington, police said. (Southington police photo)
SOUTHINGTON, CT (WFSB) -
A woman from Southington was drunk when she slammed her vehicle into another while her children were inside, according to police.
They said they arrested 37-year-old Bethany Duguay on Feb. 15 around 3:20 p.m.
Her children, ages 3 and 5, were driven away from the scene by a friend.
They responded to the intersection of Curtiss Street and Riverside Court for a collision.
A report said Duguay was driving west on Curtiss Street when she couldn't get around a curve. She drove into the eastbound lane and struck an oncoming vehicle.
At the scene, police said Duguay showed signs of being under the influence and failed a field sobriety test.
She was arrested without incident.
Duguay was charged with operation of a motor vehicle under the influence, two counts of risk of injury to a minor and failure to maintain a proper lane.
She was released on a $3,000 non-surety bond and scheduled to appear at Bristol Court on Feb. 27.
The Department of Children and Families is investigating.
Copyright 2017 WFSB (Meredith Corporation). All rights reserved.